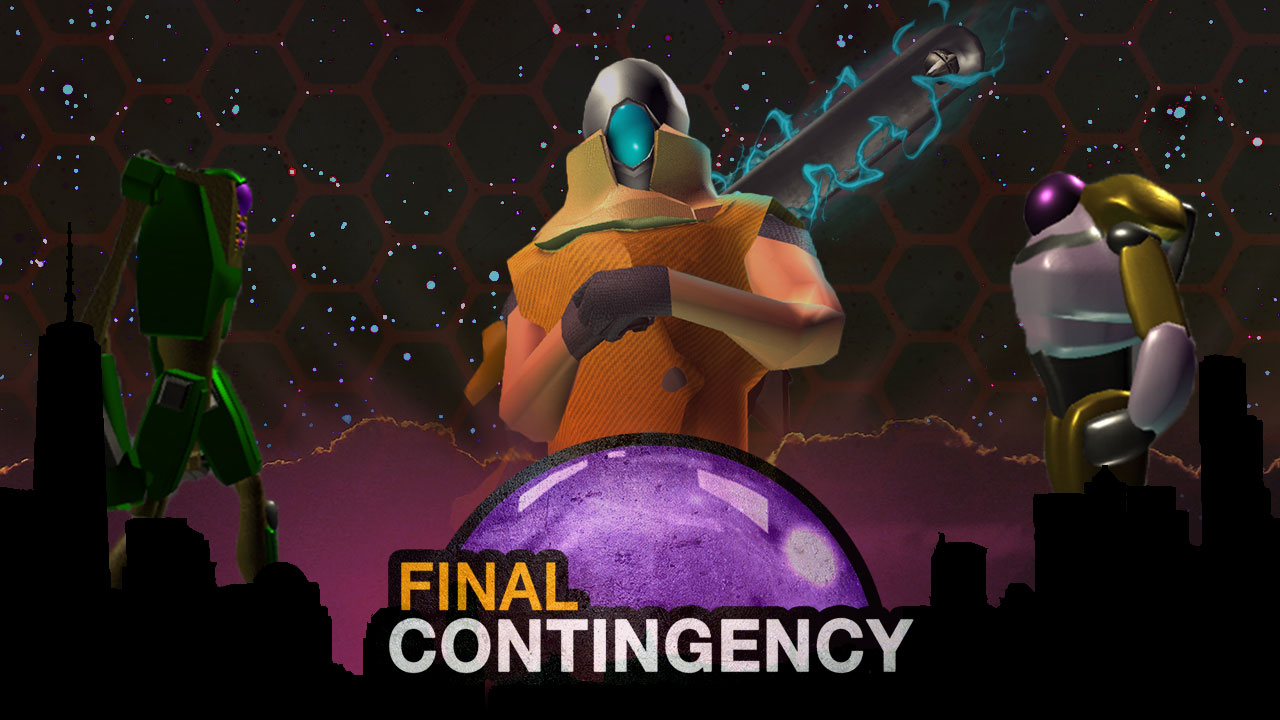 Final Contingency
A downloadable game for Windows
Concept

Defend the city from alien invaders in a last ditch effort to save humanity by repairing and supporting a 100m tall mecha called the "Guardian".
Story Overview
The Abyss is an alien race that invaded in a mass asteroid impact in 2032. They were the asteroids, steering themselves into a collision course with Earth.

Current human technology could not contest the 100m tall alien and its minions, as they are immune to conventional weaponry, including nuclear weapons.

In order to combat this, the remaining world super powers collaborated on project "Final Contingency", which entailed creating a mecha robot 100m tall, to fight the alien colossus head on.

The player comes into project Final Contingency as a combat mechanic who's job is to support and repair the Guardian should it fall to the overwhelming power of the alien colossus during their confrontation.

Development
Team Kaiju Robots was a six person team in the Spring 2017 Game Production class at the University of Central Florida in the Digital Media: Game Design track. The development cycle for Final Contingency was 8 weeks long and we learned a lot from it.

Developed in Unity 5.
Download
Click download now to get access to the following files:
FinalContingency.zip
144 MB